News
23 - 25 febbraio 2019
Mido - Mostra Internazionale di Ottica, Optometria e Oftalmologia
Si svolgerà da sabato 23 febbraio a lunedì 25 febbraio 2019 a Fieramilano-Rho.
Noi saremo presenti al padiglione 6 stand T29.
Venite a trovarci!
Per informazioni ed orari clicca qui.




23th - 25th February 2019
Mido - International Optics, Optometry and Ophthalmology Exhibition
Will be held from Saturday February 23rd to Monday 25th at Fieramilano-Rho.
We are at pavilion 6 stand T29.
Come and visit us!
For informations and opening times click here.
Articolo su "Il Cadore" Gennaio 2017
Article on "Il Cadore" January 2017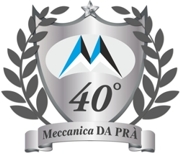 2016

Festeggiamo 40 anni di attività.

We celebrate 40 years of activity.



Mido 2019 si svolge nel nuovo Polo Fieristico di Rho-Pero, alle porte di Milano, Strada Statale del Sempione, 28 - Rho (Milano), nei padiglioni più prossimi alla fermata RHO-FIERA della linea rossa della metropolitana.




Mido 2019 takes place at the new Exhibition Center at Rho - Pero, just outside Milan, Strada Statale del Sempione, 28 - Rho (Milano), in the halls closest to the RHO-FIERA stop of the line 1 (red line) of the Milan underground.